A subdomain is a subsection of an overall domain. For example, maps.google.com is a subdomain of google.com as is translate.google.com. When you create a subdomain in ONTRAPORT (which is super-easy and takes about 5 seconds), you are personalizing what comes before our ontraport.net domain. When you have set this up, it will look like: mybusiness.ontraport.net.
This short video covers entering your initial information when you first open your new ONTRAPORT account (run time: 2:32).
Click each header below to continue.
How to Verify Your Personal Info
This section provides the legally required physical address for all your mass emails. If you don't fill it out, we'll use the address you signed up with, which may be your home address.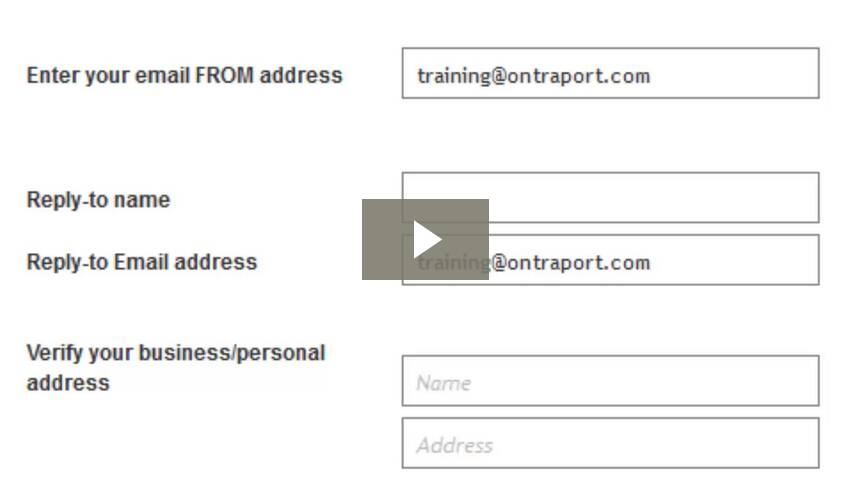 An email FROM address shows up in the from line of any email you send and looks like this to your readers. By default, any email coming from ONTRAPORT is sent from the initial email FROM address you added when setting up your account.

You need to set up an email FROM address in your account so that you are able to mail on behalf of your own domain (YourSite.com). This hides the fact that we're sending for you and makes it look like your emails are coming directly from you rather than from ONTRAPORT. It also improves the delivery rate of your emails.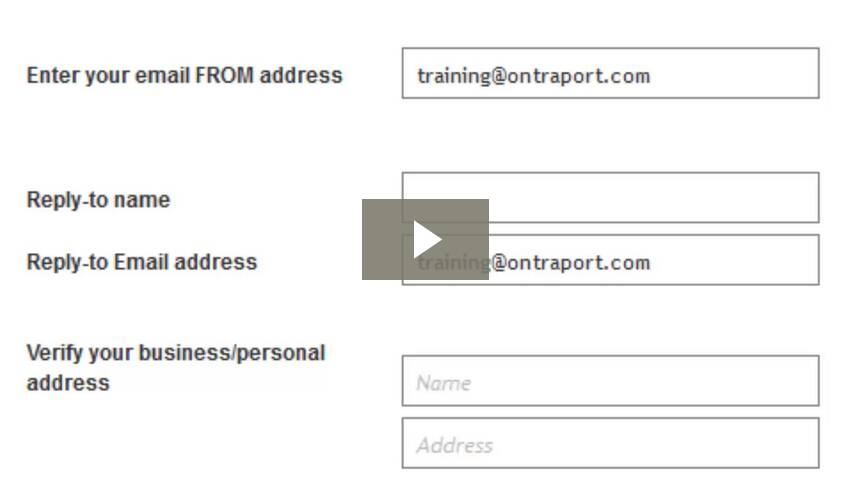 Your Timezone and ONTRAPORT
Your timezone setting in ONTRAPORT determines the moment when scheduled steps on your Sequences fire. This means that when you create a Sequence and schedule Steps within that Sequence to fire at a specific date and time, those steps will fire based on YOUR timezone (the timezone you specify) and not that of the recipient(s).
However, broadcast email sends that you schedule from the Actions Drawer in the Contacts Collection are based on the timezone of the computer from which you schedule the email (using Geolocation), NOT the timezone set in your ONTRAPORT account. This is also true of dates and times that are recorded in a contact's Contact Log, as well as the the following fields within a contact's record: 'Date Added,' 'Last Activity,' and 'Transactions.' Dates and times in these fields are shown in relation to the timezone of the computer from which you're viewing the data.
How to Set Your Timezone
Go to Personal Settings in the top menu





Find the User Details section




Click the Timezone field




Select your Timezone


Articles in this section