About Editing Images
Let's take a deep dive into the easy to use and fully customizable photo editing capabilities. First we'll select our image.
Inserting an Image
1. Drag the Image Element from the Palette and select your image.
2. Click the Edit Icon from the Palette to open the image editor.

To see the original dimensions of an image in a template, open it in the editor. Click the Transform icon and note the original dimensions at the bottom of the settings panel.
The Image Editor
Now that the Image editor is visible. Let's walk through the features. Hover over the icons to reveal the edit section names.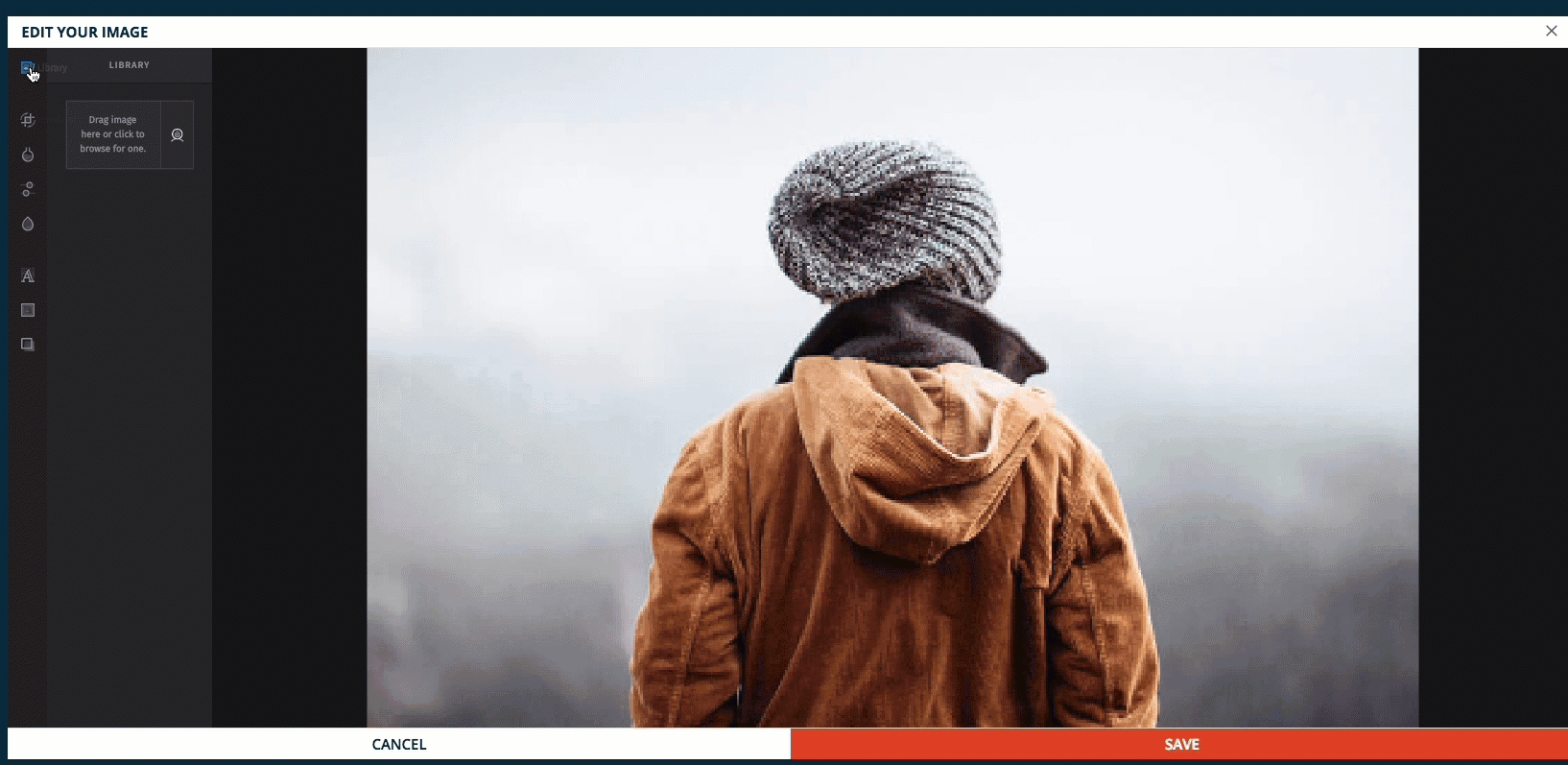 A Closer Look
Let's take a look at section and explore the editing features.
Library 
This is where you can upload or drag and drop your own pictures.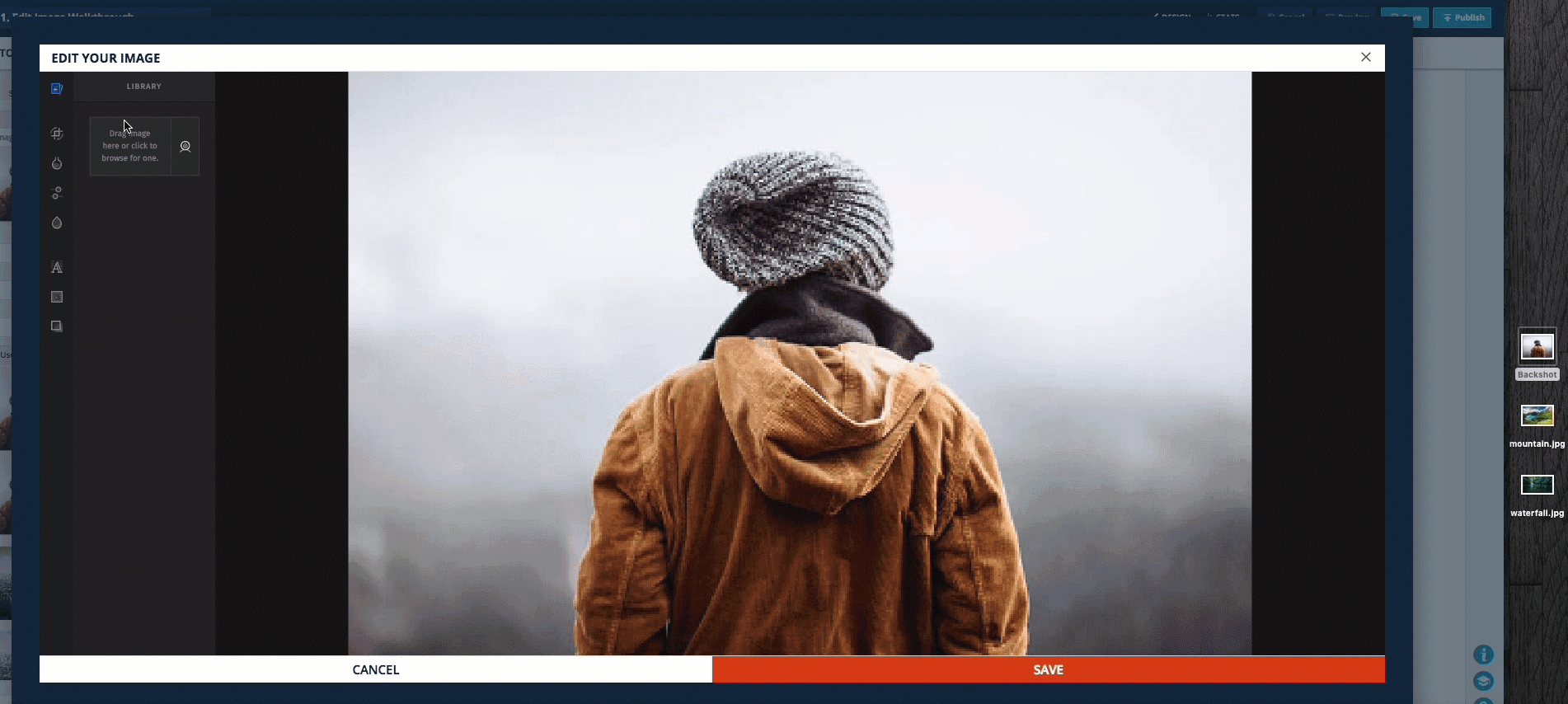 Transform
This is where you can crop, flip and rotate images. Use the "Common Crops" to speed up your workflow. Clicking on Transform also shows the original image size displayed at the bottom. This is handy for replacing template images with your own image of the same size.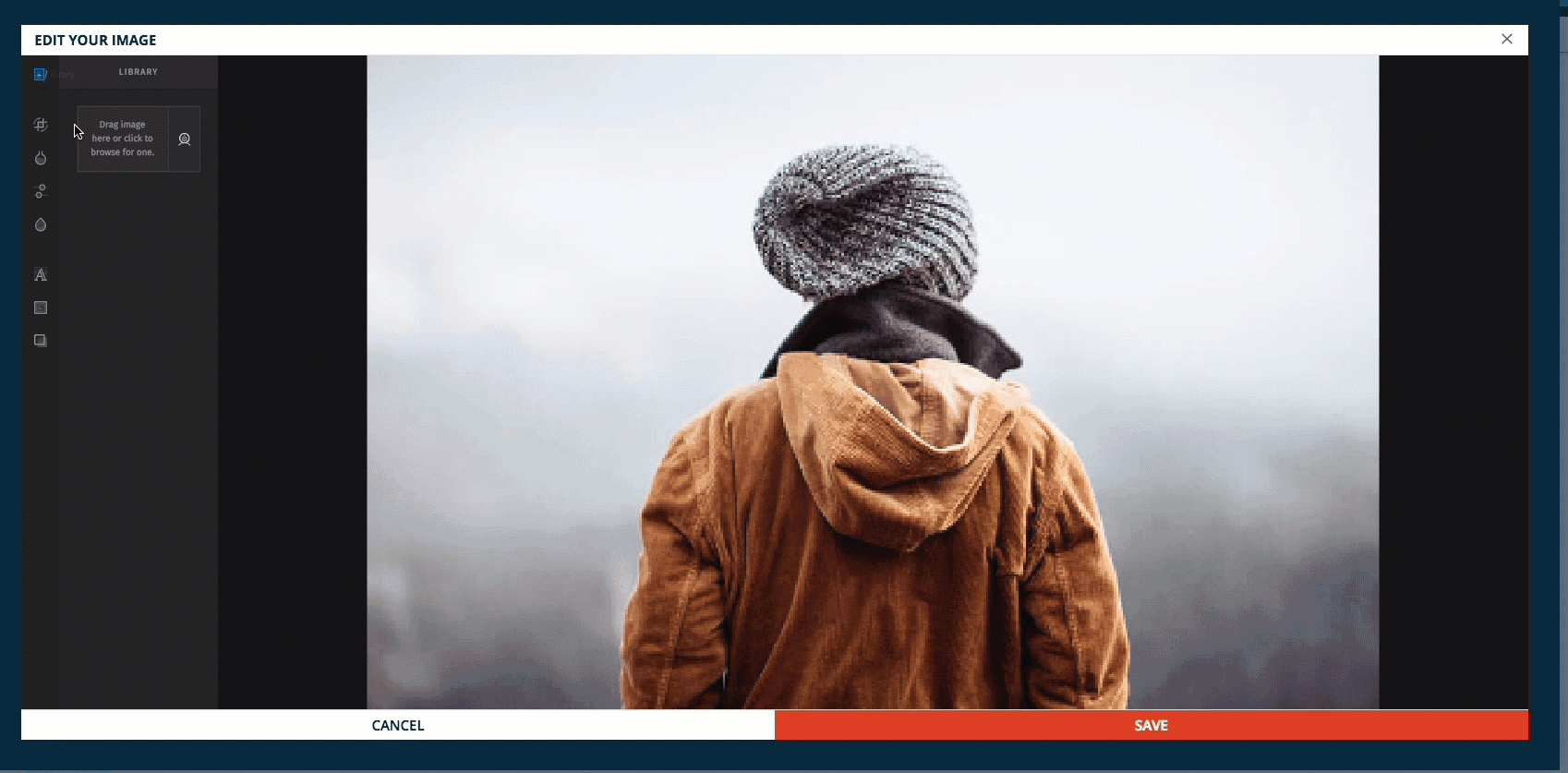 Filters
Choose from up to 50 different mood settings! Use the slider to adjust the amount of effect.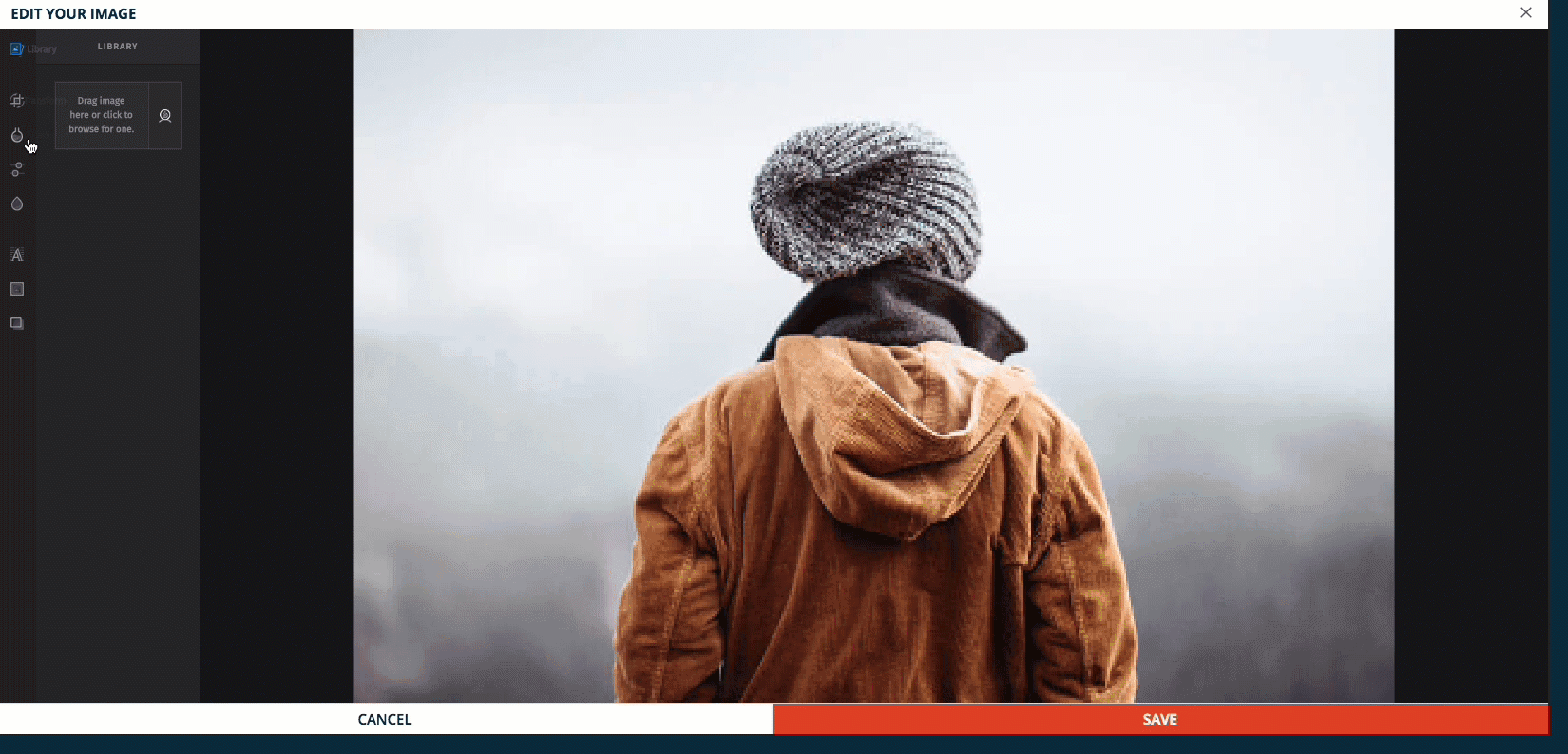 Adjust  
Use the sliders to adjust brightness, contrast and fine tune highlights, shadows, sharpness etc.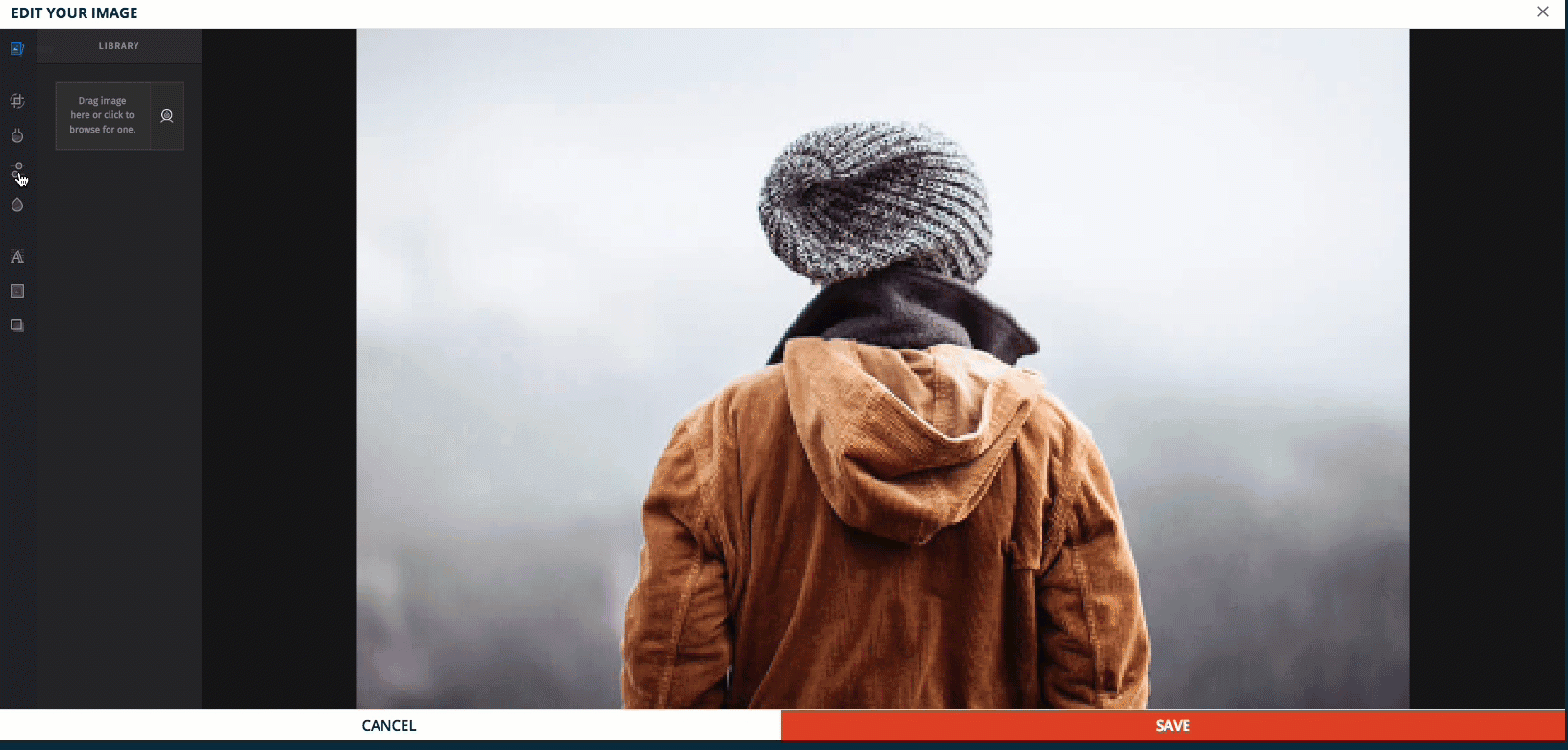 Focus
Add effects that blur backgrounds and focus in on parts of an image. Use the slider to adjust the amount.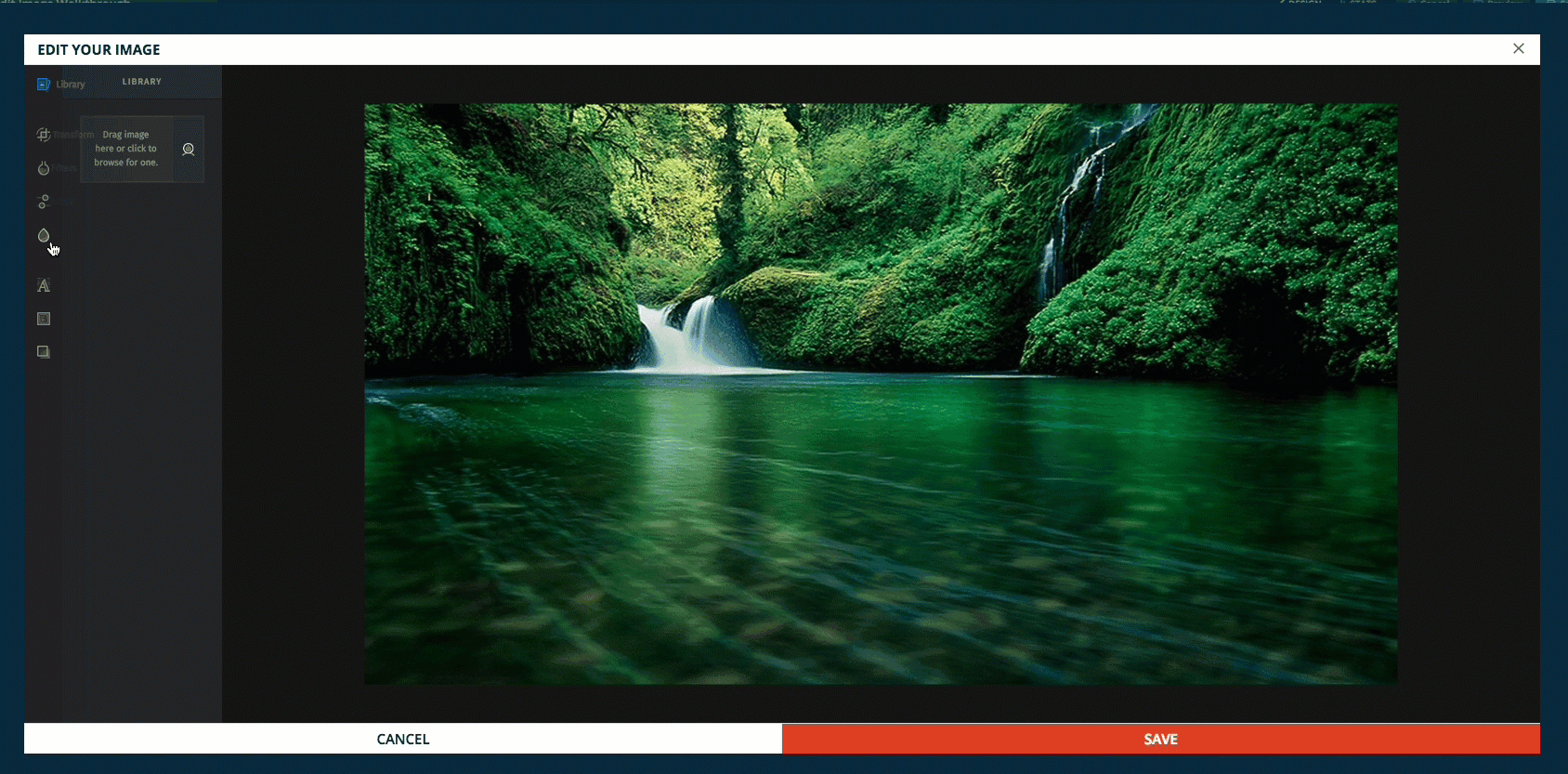 Text 
Add text to a photo. Also, change the font, color, background etc.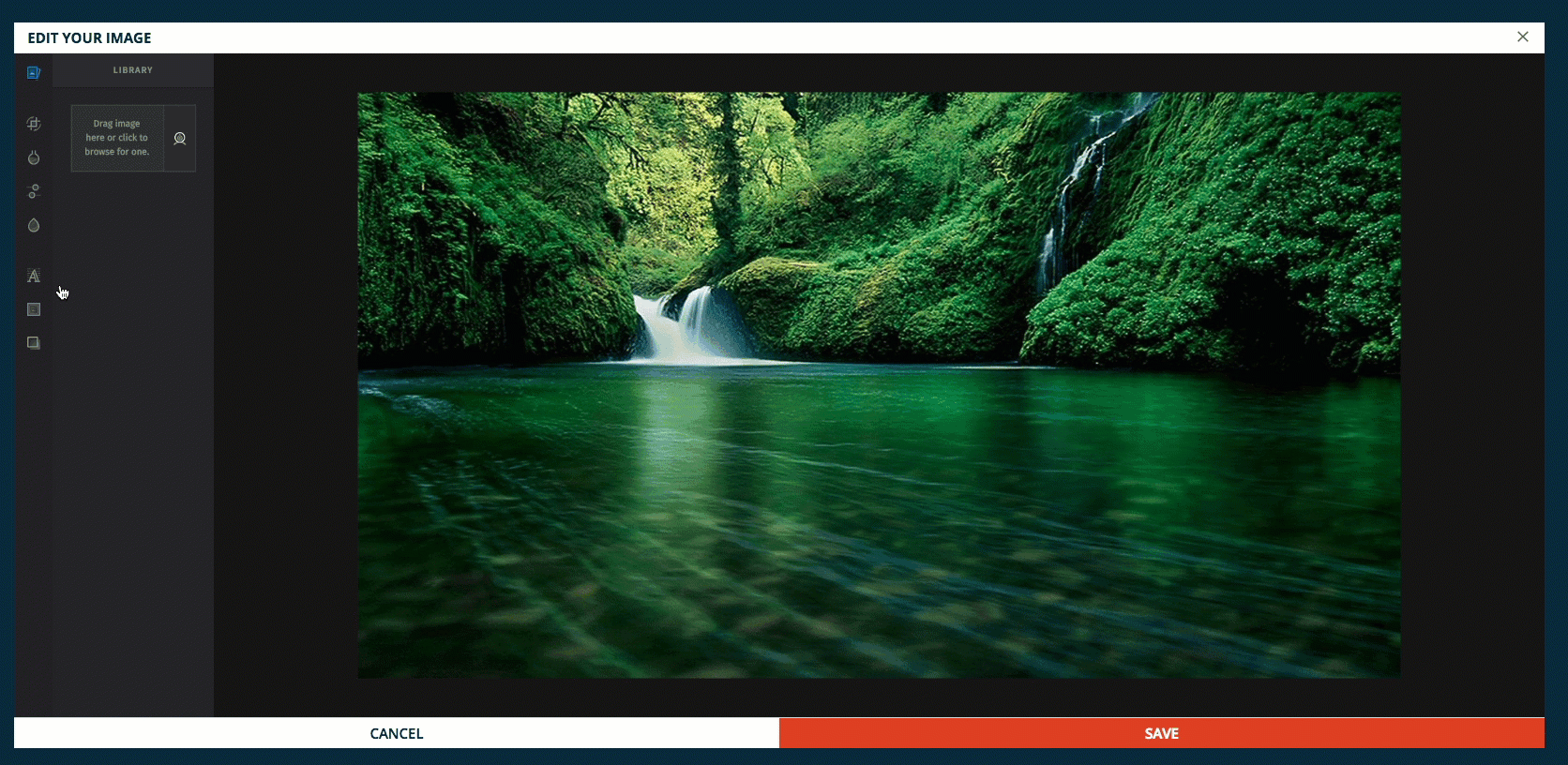 Frames 
Use this feature to frame your photos, with the ability to adjust width and opacity.
Overlays
Add various layers on top of an image. Use the slider to adjust the level of effect.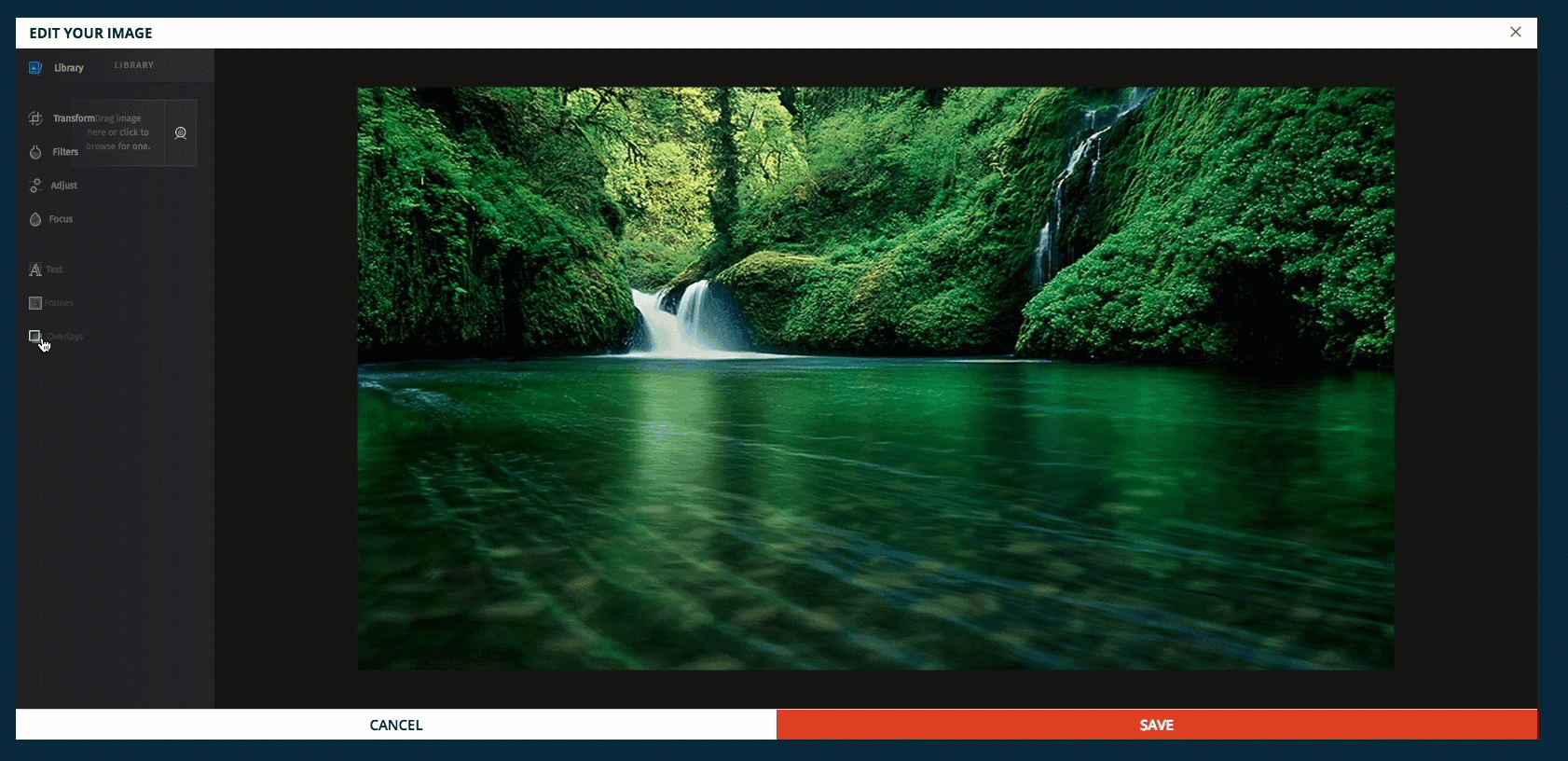 Save your Settings!
Remember that in order for your changes to hold, you must click the Save button.
Articles in this section
See more